Better Together Campaign
Be Rich Christmas Fundraising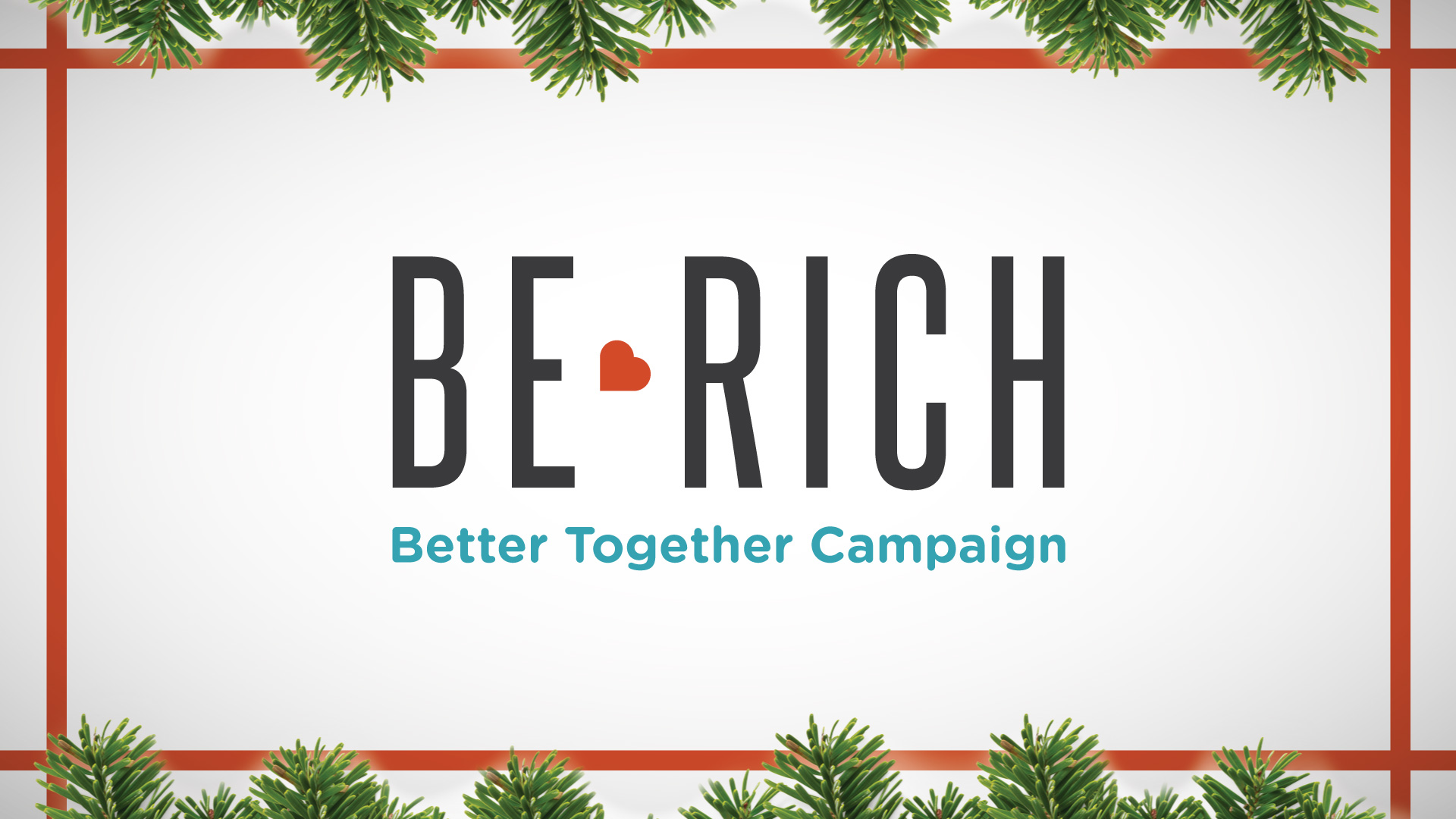 Give a one time Christmas gift over and above any regular giving to help us meet our $30,000 goal!
(To give to these projects specifically, please select Giving Type as 'Christmas')


We believe that when we come together to pursue our goals we can do better than if we worked on our own. We invite you to prayerfully consider how you can participate in our Better Together Campaign. We have 3 projects that we want to fund this year:

We want to create better environments as we continue renovating our lower level to create office space and open up opportunities for us to utilize our main floor to better serve our people and those we're trying to reach.

We want to do better outreach. We want to fund an amazing Christmas Eve experience as we celebrate and share the message of Christmas. We want to reach out to Ancaster, Dundas, and Westdale to celebrate with us and invite them to be part of a Jesus-centred community!

We want to continue to support better communities. Food4Kids in Hamilton has become a partner that we want to make sure knows they can count on Westside's support to feed children in our city! We believe that no child in our city should go hungry! This is an exciting partnership that we want to last for a long time as we see their impact grow.
Our Goal
Our financial goal is to raise $30,000
before December 31, 2019.
Every gift helps to change lives!
We need gifts of every level to achieve our goal.
Help Us Raise
$30,000
Before December 31st!
So, can we count on you? We believe that we are Better Together and hope that you'll join us in expressing radical generosity this Christmas season. We can't wait to see God do incredible things in our church community and in our city!
(To give to these projects specifically, please select Giving Type as 'Christmas')
To learn more about Food4Kids, visit: www.food4kidshamilton.ca
You can give by:
Cash or Cheque on Sundays (mark it 'Christmas')
Debit or Credit Card at our lobby giving station (designate 'Christmas')
Online at westsidehamilton.com/give (Giving Type 'Christmas')
"Whatever you did for one of the least of these brothers and sisters of mine, you did for me."
– Jesus (Matthew 25:40)